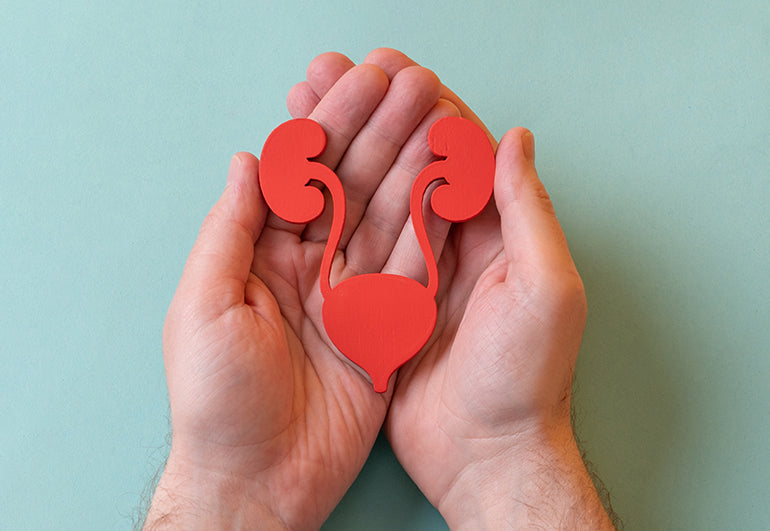 A (Very!) Quick Look At Urinary Tract Infections!
We can probably guess what you're thinking about after reading the title of this Be Me blog.
Your thoughts are something along the lines of-"Why am I reading a blog about a UTI?" or "Is this of any importance to me?"
Well, there could be a few reasons why you are here: you have a UTI, or a loved one has it, or you NEVER want to catch it or you're simply curious.
Whatever it may be, we're happy to help. And, don't worry. This Be Me Blog isn't going to be yet another elaborate biology lesson about UTIs.
We'll start small by providing you with the most basic details and delve deeper into them in the later blogs.
Deal? Deal.
WHAT IS A UTI?
The full form is a urinary tract infection, and it could occur in any part of the urinary system.
Wondering what is included in the urinary system? Kidneys, ureters, bladder, and urethra.
It's statistically proven that women are more prone to get a UTI than men. Yikes. Even infections are biased nowadays!
Moving on, when a UTI spreads to the kidneys, it's a BIG deal. They are treated with antibiotics then. However, prevention is better than cure, right?
WHAT ARE THE SYMPTOMS OF A UTI?
That's the not-so-fun part. Because sometimes, UTIs don't always cause symptoms. However, as a general rule of thumb: symptoms of UTI include:
-A strong urge to urinate that doesn't go away
-A burning sensation while urinating
-Urinating often
-Passing small amounts of urine
-Urine that appears red, bright pink or cola-colored
-Strong-smelling urine
-Pelvic pain (especially in the center of the pelvis and around the area of the pubic bone)
ARE THERE TYPES OF URINARY TRACT INFECTIONS?
Unfortunately, yes. You can tell from the symptoms which part of the urinary system has been affected.
If it's in the KIDNEYS, then you'll experience back/side pain, high fever, nausea, vomiting, etc.
If it's in the BLADDER, you'll experience pelvic pressure, lower belly discomfort, blood in urine, etc.
If it's in the URETHRA, you'll experience a burning sensation while urinating along with some discharge.
THE CONCLUSION
If you experience any of the above symptoms, we strongly suggest consulting a doctor as soon as possible.
Regardless, we'll be writing a Be Me blog on how to prevent urinary tract infections soon. Stay tuned and prevent getting UTI'd!
Collection 2019
Sale 70% Off
Title for image