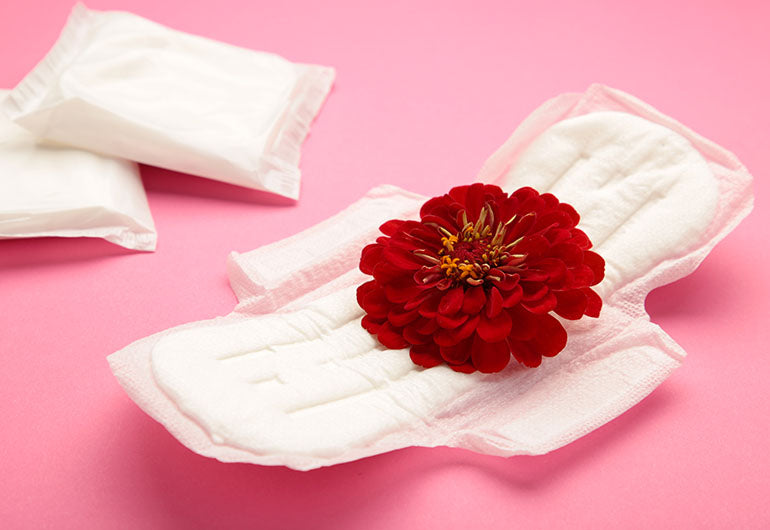 Are Heavy Periods with Clots Normal? Let's Clear It Up
Are Heavy Periods with Clots Normal? Let's Clear It Up
Experiencing heavy periods with blood clots? Many women experience heavy periods with clots at some point in their lives. While this can be normal for some, it can also be a sign of an underlying medical condition.
Let's dive in and clear up any confusion you may have about this common issue.
What is a heavy period?
A heavy period is defined as bleeding that soaks through a pad or tampon in less than two hours, or that requires you to change your pad or tampon every hour for several hours in a row. You may also have a heavy period if your bleeding lasts for more than seven days.
What are blood clots?
lots are jelly-like or solid pieces that can appear in menstrual blood. They are made up of blood and tissue from the uterus. Small clots, about the size of a dime, are common and usually nothing to worry about.
What causes heavy periods with clots?
There are many possible causes of heavy periods with clots, including:
Polycystic ovary syndrome (PCOS)
PCOS is a hormonal disorder that affects women of childbearing age. It can cause irregular periods, heavy bleeding, and other symptoms such as acne, weight gain, and hair growth on the face and body.
Fibroids
Fibroids are non-cancerous growths that can develop in the uterus. They can cause heavy bleeding, pain, and other symptoms.
Endometriosis
Endometriosis is a condition in which tissue that normally lines the inside of the uterus grows outside of the uterus. This can cause heavy bleeding, pain, and other symptoms.
Adenomyosis
Adenomyosis is a condition in which the lining of the uterus grows into the muscle wall of the uterus. This can cause heavy bleeding, pain, and other symptoms.
Menopause
As women approach menopause, their periods may become lighter or heavier. They may also experience more clots.
Medications
Some medicines, such as blood thinners, can cause heavy bleeding.
Medical conditions
Other medical conditions, such as thyroid problems and blood clotting disorders, can also cause heavy bleeding.
When to See a Healthcare Provider
It is crucial to seek medical care if you experience any of the subsequent symptoms:
Blood clots in large quantities.
Bleeding continues even after seven days.
Excessive abdominal pain with vomiting or nausea.
Blood clots are more significant than a quarter.
Menstrual bleeding that is heavy enough to require altering of tampons or pads every couple of hours
Treatment for heavy periods with clots
There are several ways to manage heavy periods with clots:
Use of hormonal contraceptives and medications
Hormonal contraceptives stop the growth of the lining of the uterine wall. An IUD with progestin release may also help to reduce around 90 percent of the flow. Birth control pills also help to reduce almost half of the menstrual flow.
Surgical methods
Following a miscarriage, a dilation and curettage (D&C) procedure is used. However, it can also be conducted to determine the cause of heavy menstrual flow and abnormal menstrual clots.
In case of severe uterine fibroids or polyps, gynecologists recommend surgical procedures such as myomectomy or hysterectomy.
Consider Lifestyle Changes
In some cases, lifestyle changes such as a balanced diet, exercise, and stress management can help regulate your menstrual cycle.
Medications and Procedures
Depending on the underlying cause, your healthcare provider may recommend medications or procedures to manage heavy periods and clots.
Heavy periods with clots can be a challenging experience, but they are often manageable with the right approach.
Remember, it's essential to consult a healthcare provider if you're concerned about your menstrual cycle. They can help you identify the cause and work with you to find the best treatment options. Don't hesitate to seek help; your well-being is important.
Collection 2019
Sale 70% Off
Title for image