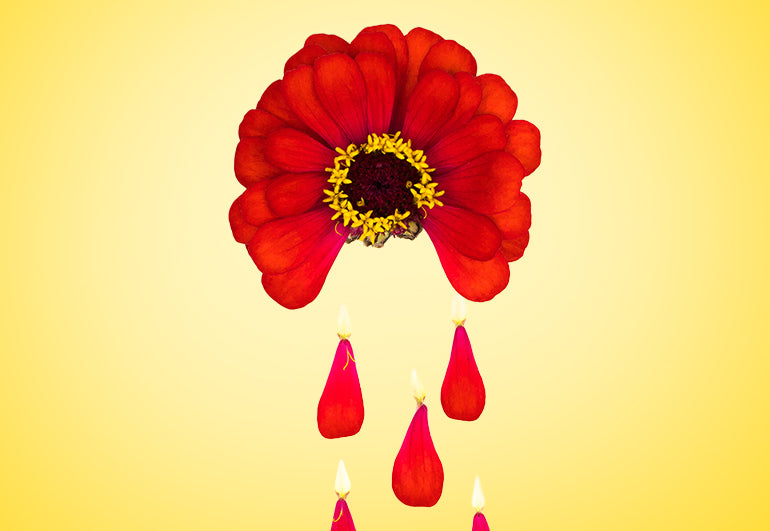 Let's Learn All About Vaginal Discharge
At some point during, before, or after your menstrual cycle, you may have noticed some kind of vaginal discharge. You have stared at it, probably sniffed it, and on many occasions, checked its consistency.
Don't gross out or shy away, Be Me, Women! This is something many of us do. Plus knowing how to decode your vaginal discharge can give you more hints about when you're ovulating.
Don't believe us? Keep reading this Be Me blog and you'll understand more about vaginal discharge!
WHAT IS VAGINAL DISCHARGE ANYWAY?
It's any non-period fluid that leaves your vagina. While it's mostly water, it also consists of microorganisms. It exists to help remove the old cells from the vagina and protect vaginal tissues from infection.
THERE ARE TYPES OF VAGINAL DISCHARGE
Yep. The types of discharge can range from vaginal lubrication, arousal fluid, post-sex semen, and cervical fluid (also known as cervical mucus) or discharge from bacterial growth or infection.
OKAY, NOW WHAT IS CERVICAL FLUID?
It's produced by the cells of your cervix (the opening to the uterus from the vagina). This fluid is notorious for changing its appearance, consistency, and volume throughout your monthly cycle.
From thick, creamy, and sticky to thin, wet, and slippery, it bears many looks! Memorize the following equations we curated to become a maestro at understanding vaginal discharge:
An increase in estrogen (right before ovulation) = thin and stretchy cervical fluid.
An increase in progesterone = thick cervical mucus.
UNDERSTOOD. DOES SEX HAVE ANYTHING TO DO WITH VAGINAL DISCHARGE?
Yes. Your vagina may feel wetter before, during, and after sex. Arousal fluid, lube, or no-condom sex-induced semen are responsible for this.
DOES BIRTH CONTROL AFFECT VAGINAL DISCHARGE?
Affirmative. Hormonal birth control can. That's because it contains progestin (a synthetic version of the hormone progesterone) which makes your cervical fluid thicker. This results in sperm finding it hard to get through the cervix.
WHAT IS THE RELATION BETWEEN YOUR MENSTRUAL CYCLE AND VAGINAL DISCHARGE?
On day 1 of your period, the levels of both hormones (estrogen and progesterone) are low and the cervix doesn't produce much fluid at that time.
Right after your period concludes, estrogen levels rise, and there is either an absence of vaginal discharge or whatever is secreted turns out to be dry.
In between your period and ovulation, your estrogen levels rise and the cervix produces more fluid which may first look thick + sticky, then wet + creamy. It may even look whitish/yellowish + cloudy.
Days before your ovulation, there is a LOT of slippery cervical fluid. So, the discharge will look like raw egg whites!
After your ovulation, the vaginal discharge will decrease as progesterone levels become higher.
Once the vaginal discharge is dry or practically absent, the body is led to menstruation and the cycle begins again.
THE END?
Well, we're just getting started. But this was quite a biology lesson compressed into one blog of Be Me.
Regardless, we hope you learned something new from it. See you again, in a bit.
Collection 2019
Sale 70% Off
Title for image