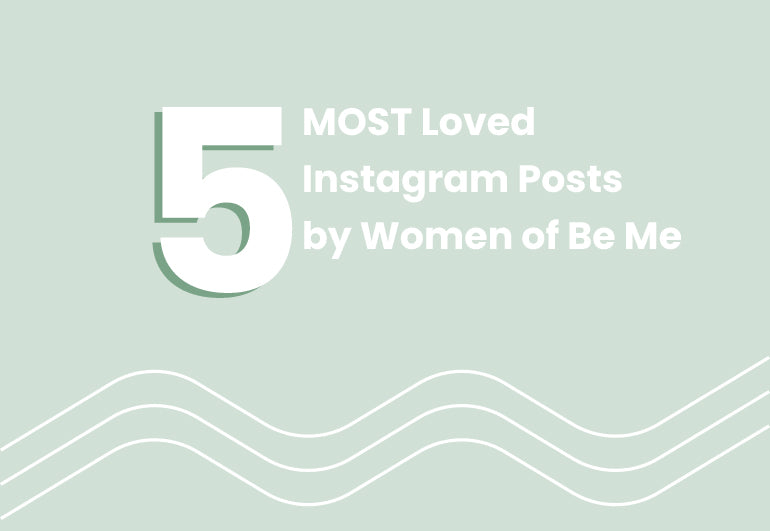 5 MOST Loved Instagram Posts by Women of Be Me
Dear Women of Be Me,
If you regularly anticipate an Instagram post from Team Be Me, THANK YOU.
If you take a tiny second to double tap that Instagram post, a BIG THANK YOU.
And, if you tend to feel educated, entertained or both from the content/visuals of our Instagram posts, then the BIGGEST thank you.
It takes us a considerable amount of time to ideate, write and design each Instagram post and we do it all for YOU! So, we'd like to express our gratitude for sticking around on our favourite social media platform.
To celebrate every post that goes live on our Instagram and to acknowledge the presence of our 4000+ followers, we'd like to list 5 Instagram posts that you all have showered with LOVE…and likes, of course!
Period Superstitions
A Sore Vagina
THE G-Spot
Oscar nominations – Period edition
Sexuality & ageing
Collection 2019
Sale 70% Off
Title for image